The Author Within Oracle Cards
$29.95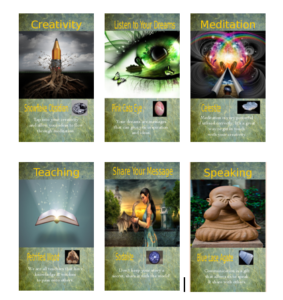 Awaken The Author Within 
Each one of us has a book inside that we should share with others. It could be a story of healing, a family history, a business guide, or a hobby.
These cards have been created to help you on your writing journey or simply give you a daily guidance.
Discover how these cards can be used in a practical way to help you navigate through your writing experiences and
challenges that you face each day.
The Author Within Oracle Cards | 44 Cards & Guidebook
Copyright & Artwork ã 2016 Sue Kennedy